https://drtungs.com
Regular price
Sale price
$17.95 USD
Unit price
per
Sale
Sold out
Revitalizes, soothes, conditions. With 24 herbs and botanicals in an organic sesame oil base.
New bottle with Eezi-Squeeze Dispensing Tip

1.7 fl. oz (60% more than before)

Gums never had it so good. Authentic Ayurvedic formula!
REJUV™ for gums is one of the most powerful nourishing formulas for gums available anywhere. A time-tested remedy of 24 plants and herbs used for healing and strengthening the gums, it is recommended for a whole range of oral conditions from receding gums, oral pain, swollen gums, swelling of gums and bleeding gums, to dry mouth. This unique, 'complete' product is unlike other products which can only target one oral problem. Some people have even said that it helped tighten loose teeth - REJUV™ can be used for all gingival conditions.
REJUV™ for gums is the ONLY 100% herbal oral pain reliever and gum conditioner. Some of its plants and botanicals - like cassia and ficus bengalensis - have an astringent quality, said to be most useful for healing gum tissue. And research indicates that the sesame oil base (which soothes and nourishes, helps the herbs revitalize the gums and alleviate dry mouth conditions) has antimicrobial affects on subgingival plaque. In doing its healing, REJUV™ for gums also removes bacteria from the oral cavity, leaving the mouth fresh and revitalized.
NOTE: REMOVING TAMPER-EVIDENT SEAL  If you have trouble removing the tamper-evident seal, follow these steps:  A: Unscrew cap complete with clear, tamper-evident seal  B: Make sure you keep bottle upright so liquid does not spill.  C. Cut or tear off tamper-evident seal where visible below the cap and completely remove it  D. Screw cap back onto bottle.
View full details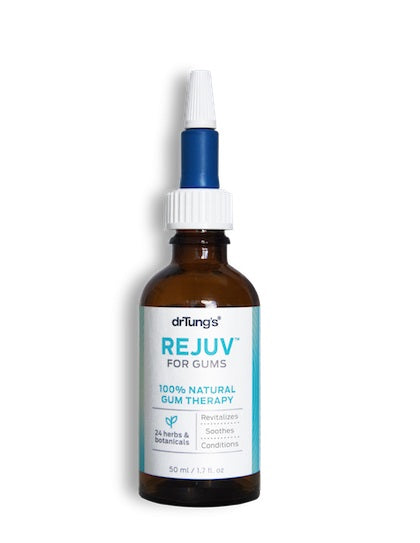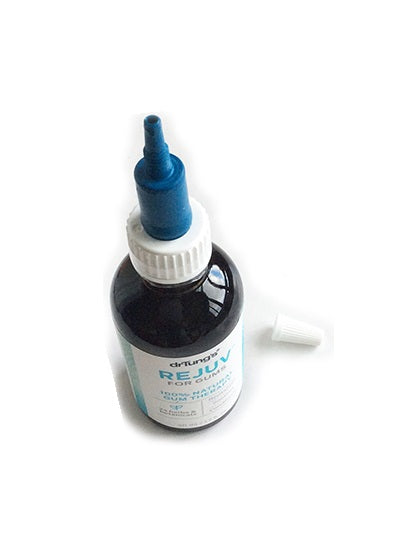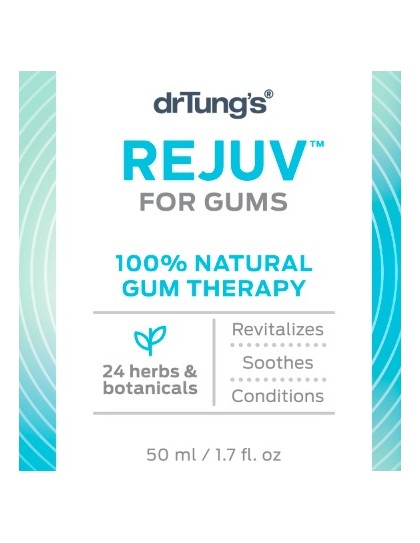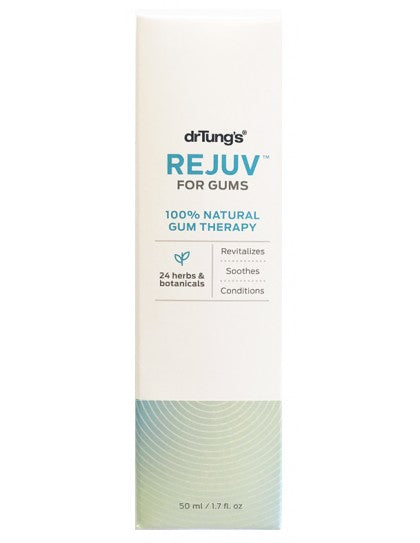 drTungs REJUV
For gums. Great use before bedtime after brushing. Helps relieve dry gums.
drTungs REJUV
For gums. Great use before bedtime after brushing. Helps relieve dry gums.